Work, effort and
firm determination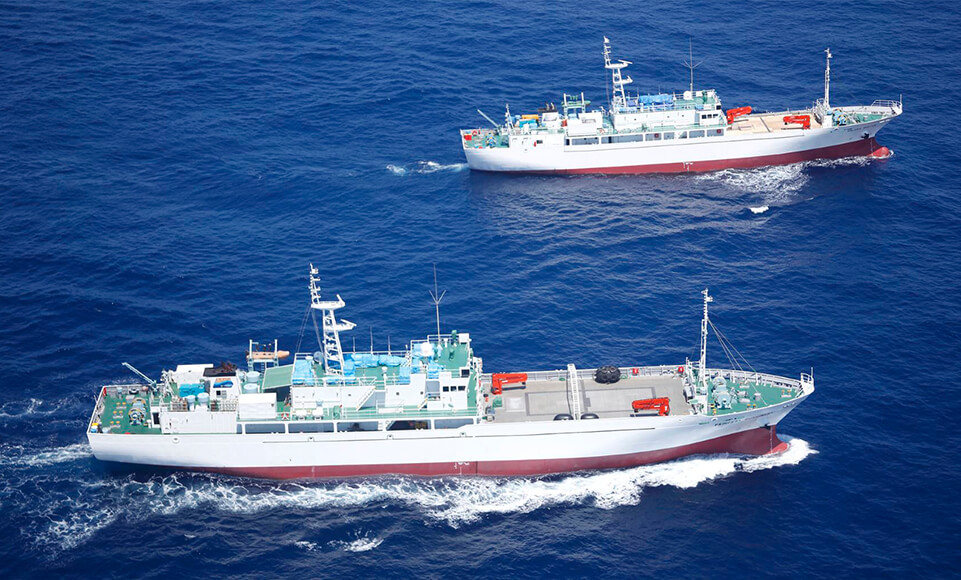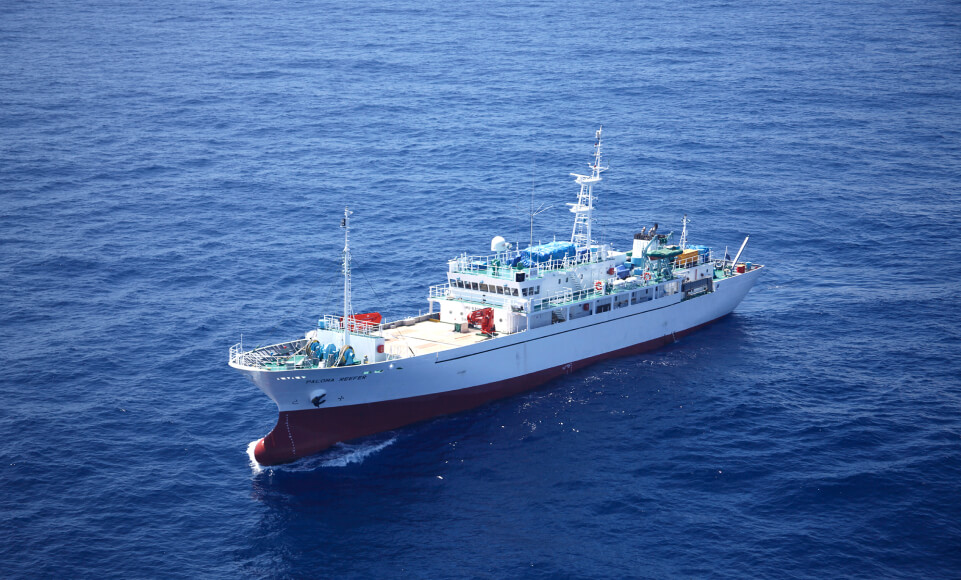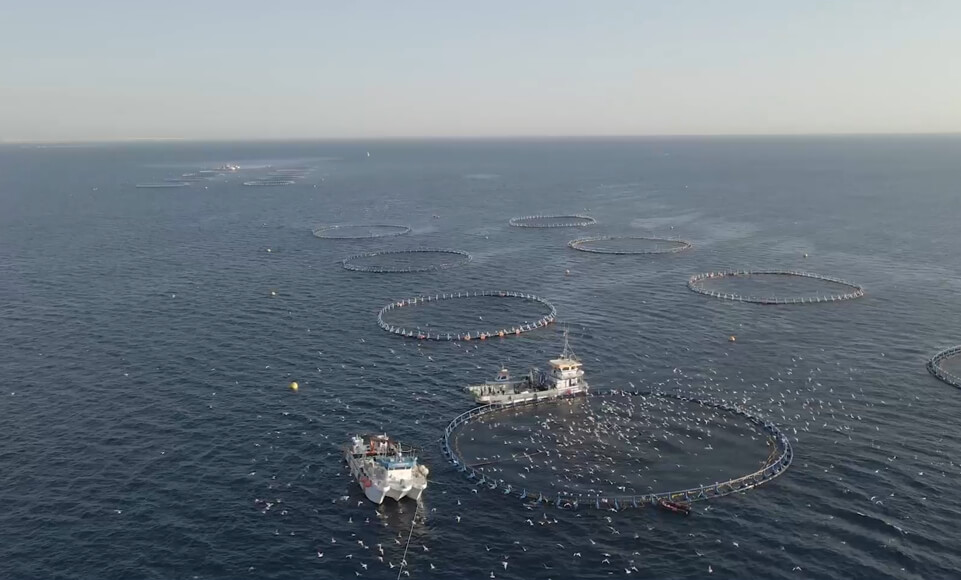 We are a family business with more than 60 years of experience (since the late 1950s) in manufacturing salted fish and selling fresh bluefin tuna and -60ºC deep-frozen tuna. Our hard work, effort and determination to tackle challenges have allowed us to grow and make the sea our livelihood.
Sustainable technique that guarantees the availability of bluefin tuna 365 days a year.
Adult tuna are captured live with purse seine, before being towed to our fish farms and fed on a natural diet based on mackerel, herring and sardine for a period of between 3 and 12 months. Once the optimal levels of fat and quality are reached, the tuna are extracted one by one and on demand following the Japanese ikejime technique.
This is the same technique used by the Phoenicians 3,000 years ago. The fishing ground is in a fixed location near the coast, enabling us to capture the bluefin tuna on their way to spawn in the Mediterranean after a long journey through the Atlantic Ocean.
Divers are in charge of capturing the specimens, always using techniques aimed at reducing stress in the fish and preserving all its qualities intact. We use a sustainable fishing method with no trawling involved. This is a selective way of fishing that only catches adult tuna.
Truly sustainable aquaculture
The Group's main activity is Bluefin Tuna (Thunnus thynnus) Aquaculture. After the spawning season, the tuna is caught by seiner vessels and moved alive to our fish farms. Once there, the fish are fed on natural bait with a high fat content (herring, sardine, mackerel) until they reach the levels of fat and quality demanded by our customers.
Our leadership comes from the development of the entire auxiliary industry, allowing us to create a fully integrated and comprehensive process.
See below to read about the different areas our company works in.
Fishing
Aquaculture
Land and sea transport
Direct sales channels
Marketing of fresh and frozen fish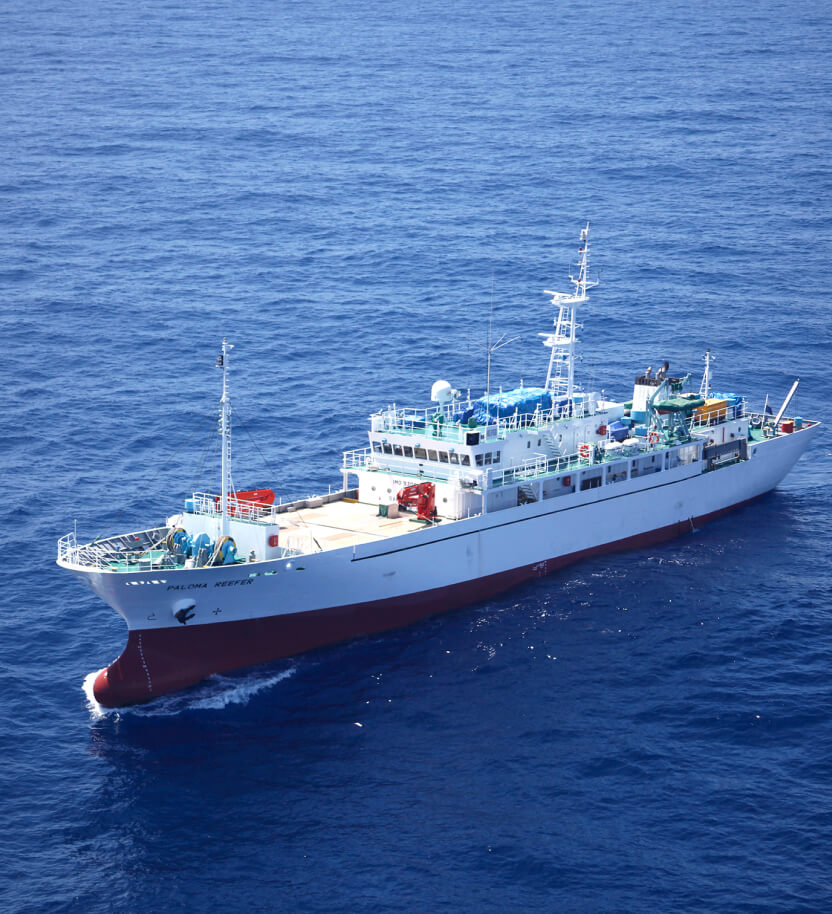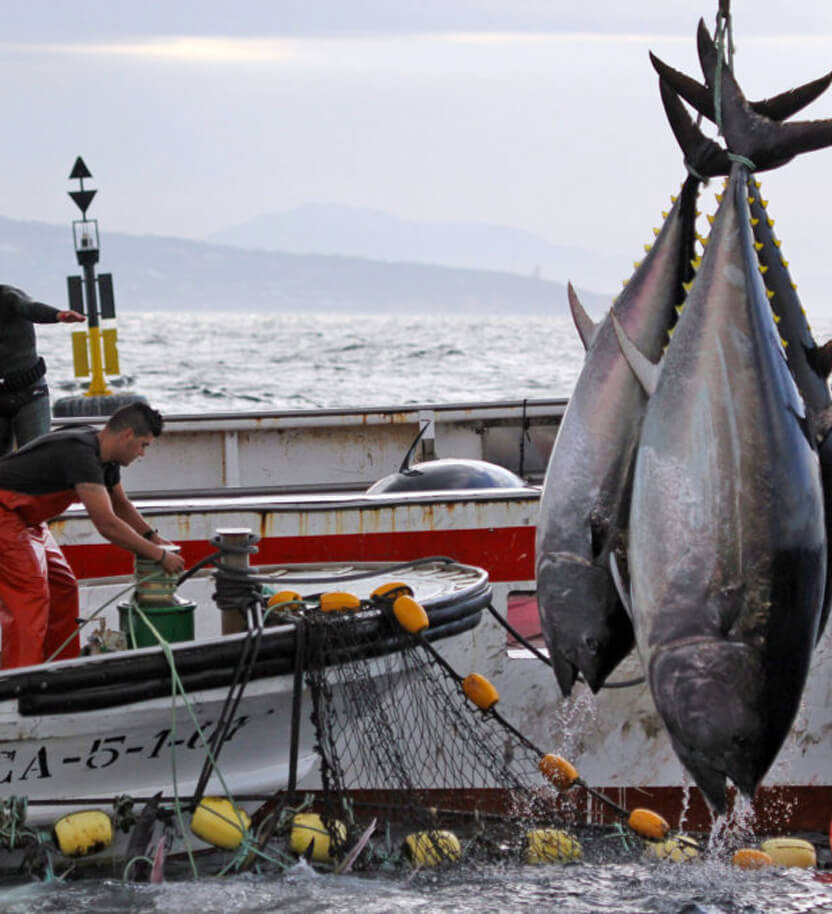 We collaborate with numerous organisations on promoting various research projects aimed at developing specific technology for integrated bluefin tuna farming.
Through our subsidiaries we support and promote a number of projects to learn more about our products and how to take care of it.
IEO Bluefin Tuna
We collaborate with the Spanish Institute of Oceanography (IEO) in promoting various research projects that aim to develop specific technology for integrated bluefin tuna farming on an industrial scale.
Oceanographic buoys
We are the first company in the aquaculture sector to use technology for the management of marine farms. Our goal? To know the maritime variables that occur in the waters where our San Pedro del Pinatar and El Gorguel (Cartagena) fish farms are located. Using solar batteries and in real time, we are able to obtain information about sea conditions, including temperature, turbidity, waves and currents.
We continue to grow thanks to our spirit of social responsibility focused on developing a healthy lifestyle through sport and good nutrition. This leads us to actively collaborate in the following sponsorships:
R&D+i Lab Ricardo Fuentes-La Cabaña
Football | FC Cartagena
Cycling | Valverde Team Ricardo Fuentes
Cycling | Grupo Ricardo Fuentes